July 12 Sooke Fishing Report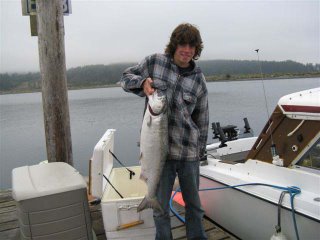 Fishing around Sooke continues to be a bit spotty. There's some big Vancouver Island beauties being weighed in, but also quite a few reports of slow days. The bad weather in the past week has not helped, with a few windy days cutting short the fishing efforts.
Otter Point is reported as a best bet for catching a spring, although there are also a fair number of reports of salmon caught at Secretary Island. This 16 lb chinook caught off Otter Point by Hazen Price last Monday -- way to go!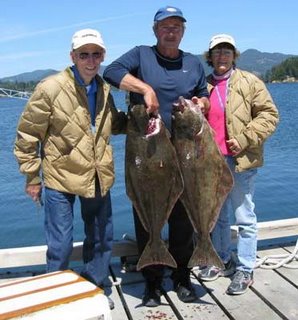 Mark from
Footloose Charters
caught two halibut while fishing for salmon between Muir Creek and Third rock with some guests from New Hampshire staying at
Salty Towers
. They also caught a 22 pound chinook off Secretary Island.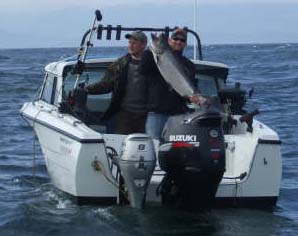 Ryan from
Fresh Fishin' Charters
sent in the photo below of a nice spring salmon caught recently.