December 13 Sooke Fishing Report
Hello Sooke Fishers
The fishing report continues much the same as previous weeks, with the winter fishing still being fairly consistent out front of Sooke Harbour. Some days are better than others, but most days boats are returning with salmon, typically ranging 5-12 pounds and the odd one up to 15 or 16 pounds for the lucky ones. Most people are using artificial lures, hootchies and spoons, although anchovies are still reported to be working well. Most success is 10 feet off the bottom in 120-150 feet depth, from the Harbour Mouth, past the Bluffs, up to Otter Point Trailer Park. Some reports of fish caught all the way to Sheringham Point.
Looks like we are in for a cold snap this week, so fishing now is only for hardy. The snow is falling tonight and the east wind is blowing....anyone going out tomorrow morning better have a thermos of hot coffee and maybe something to warm the spirit to add to it. :-)
Last week was Sooke's Christmas Parade...here are some photos of the festivities.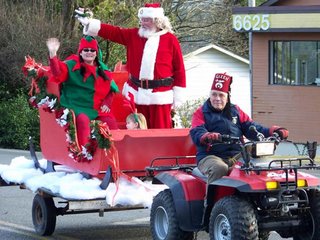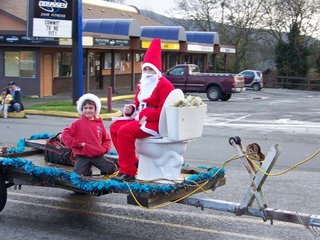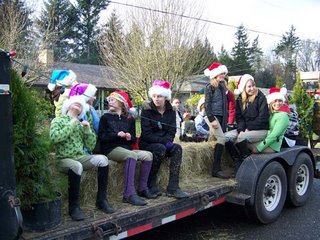 To those braving the winter seas, good luck out there!